Subscribers Newsletter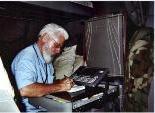 Liar, Liar, Pants On Fire, Nose As Long As A Telephone Wire.
"Liar Liar" applies to the whole Washington Establishment, both of their Parties and their whole Fake News Media, in their obsessive-compulsive mission to destroy Trump.
Vic Biorseth, Thursday, March 16, 2017
www.CatholicAmericanThinker.com
Day by day, they just keep getting more and more desperate. For months they've been reporting on the on-going investigation into the linkage between Trump and Putin, and the Russian-connection in Trump's defeat of Madam Hillary. Multiple FBI investigations were going on, they said. Multiple teams looking into it from different angles. Just a matter of time before they had the evidence to impeach Trump.
Continue Reading at: Liar-Liar
Do Not Respond To This Automatic Email.
Reply to this article at Liar-Liar Comments.
Find ALL SITE articles at: The Catholic American Thinker CONTENTS.