Subscribers Newsletter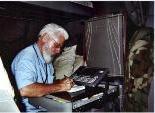 Witnessing Truth Rising and Lies Falling Everywhere
President Trump started a big ball rolling with great inertia, and now we are watching all the lies falling, all over the world.
Vic Biorseth, Tuesday, June 12, 2018
https://www.catholicamericanthinker.com

Is the "New World Order" crumbling before being fully established?

We can pray that's the case. President Trump is taking it down, and not brick-by-brick, but all at once. And all the globalists and all the Communists and all the journalists and all the actors and entertainers are foaming at the mouth over it. Or - some of them - coming over to Trump's side, which is America's side, which is Freedom's side. And the side of simple common sense. And, not coincidentally, simple Truth.

Continue Reading at: Lies-Falling
Do Not Respond To This Automatic Email.
Reply to this article at Lies-Falling Comments
Find ALL SITE articles at: The Catholic American Thinker CONTENTS.