Subscribers Newsletter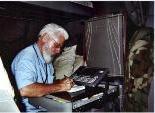 The Lip Service Catholics.
How many "Practicing" Catholics are really only Lip Service Catholics?
Vic Biorseth, OWM; Friday, October 04, 2013
https://www.catholicamericanthinker.com
Is there a relationship between lip-service Catholics and lukewarm bishops? Is there a similar relationship between the growing moron vote and lukewarm (or evil) representation in government?
How is our on-going national downfall related to our on-going softening of our faith?
I see them as one and the same thing.


(Read the Original Article at Lip Service Catholicism.)



Do not reply to this automatic email.
Respond to this article at the link below:
Lip Service Catholicism
This article and comments may be found on the web site at the link below:
https://www.catholicamericanthinker.com