Subscribers Newsletter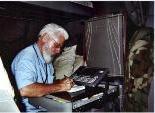 Promoting Hate and Loving the Hatred in the New American Politics.
The song writer was wrong; it is not love that is blind, but hate. See all the Leftists, who don't even know they are Marxists, who are loving the hatred driving their "Causes".
Vic Biorseth, Friday, June 16, 2017
https://www.catholicamericanthinker.com
Just look at all the blind hatred being directed at President Trump, and tell me that all these haters are rational, reasonable people. Rush Limbaugh is right; the Marxocrat Party voter-base has been driven to the brink of insanity. Enraged, and hate-filled, they are ready to explode. And no longer sane enough to know they have been made that way and are being kept that way on purpose.
Continue Reading at: Loving-the-Hatred
Do Not Respond To This Automatic Email.
Reply to this article at Loving-the-Hatred Comments
Find ALL SITE articles at: The Catholic American Thinker CONTENTS.