Subscribers Newsletter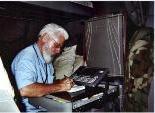 On The Evil One's Mal-Formed Compassion and Malignant Mercy.
In Malignant Mercy, we see that evil and untruth can infiltrate and commandeer even the virtues.
Vic Biorseth, OWM; Saturday, July 19, 2014
https://www.catholicamericanthinker.com/
Over time, the world always glosses over the differences between simple good and evil. Right and wrong. True and untrue. What was right and wrong in your grandparent's day is not the same today.
Why?
How can that be?

(Continue Reading at Original Source: Malignant Mercy).
Do not reply to this automatic email.
Respond to this article at the actual article:
Respond to Malignant Mercy