Subscribers Newsletter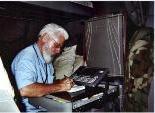 On the Managed Decline of Catholicism in America.
The Managed Decline of the Catholic Church in America, like the Managed Decline of American Constitutionalism, is being treacherously orchestrated FROM THE INSIDE.
Vic Biorseth, Thursday, April 27, 2017
https://www.catholicamericanthinker.com
In the age-old Speak No Evil, See No Evil, Speak No Evil three-monkey image, there should be a fourth monkey: Admit No Evil. Like Constitutional America, the Catholic Church in America is being taken down from the inside. And the worst participants in this gigantic take-down are those silent clerics of all ranks who will not even address it, or admit that it is going on. They, in my opinion, are worse than the actual perpetrators.
Continue Reading at: Managed-Decline-Of-Catholicism
Do Not Respond To This Automatic Email.
Reply to this article at Managed-Decline-Of-Catholicism Comments.
Find ALL SITE articles at: The Catholic American Thinker CONTENTS.