Subscribers Newsletter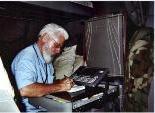 On the Managed Decline of Western Populations, and of the Church.
The Contraceptive Mentality also brings about the Managed Decline of World Economies, because, only Free People produce New Wealth.
Vic Biorseth, Friday, August 19, 2016
https://www.catholicamericanthinker.com/
George Soros has spoken of the great satisfaction and personal joy he experiences through his managing the decline of nations. It's a hobby.
Few see the evil behind world chaos; few connect the dots between seemingly disparate downward trends, all pointing to decline and eventual collapse. Fewer still see that, behind it all, is decline in the population of free people.
(Continue Reading the Whole Article at Managed-Decline)
Do not reply to this automatic email.
Respond the original article at: Managed-Decline Comments.
Find ALL articles at: The Catholic American Thinker CONTENTS.