Subscribers Newsletter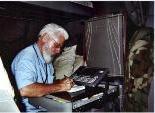 Millennial Marxist Mind Control Project of Zuckerberg and Friends
With Fake News Networks and Print Publications being obsoleted by the Internet, the Useful Idiot Owners of all the New Media work to keep Global Marxist Mind Control Operative.
Vic Biorseth, Monday, July 16, 2018
https://www.catholicamericanthinker.com

It is amazing how many Marxists in America don't know that they are Marxists. It is amazing how many who embrace Socialism don't know how un-American Socialism is. It is amazing how many "Social Justice" Redistributionist, equal-pay, anti-authority, "People-Power" champions in America don't even begin to know how those things attack the very foundation of America and directly oppose the American Constitution.

Continue Reading at: Marxist-Mind-Control
Do Not Respond To This Automatic Email.
Reply to this article at Marxist-Mind-Control Comments
Find ALL SITE articles at: The Catholic American Thinker CONTENTS.