Subscribers Newsletter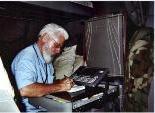 On the Political Suicide of the Marxocrat Party and their News Media.
Doubling-down on Impeachment was their Bridge Too Far, but the Marxocrat Party is Too Stupid To Stop. They just can't help themselves.
Vic Biorseth, Thursday, December 12, 2019
https://www.catholicamericanthinker.com
That the Marxocrat Party is going down, and the Marxocrat News Media is going down with it, should be obvious to all by now. They just keep doubling down on all of their now glaringly obvious lies, the citizenry is on to them, and the jig is up. But they just can't stop themselves; they're in too deep. And now they're in a whirlpool of their own making.
President Trump didn't do this to them; they did it to themselves.
Continue Reading at: Marxocrat
Do Not Respond To This Automatic Email.
Reply to this article at Marxocrat Comments
Find ALL SITE articles at: The Catholic American Thinker CONTENTS.