Subscribers Newsletter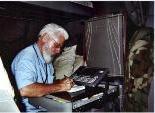 When the Masquerade Ends, Unmasked Evil Stands Open and Proud.
The whole reason for the Masquerade is to get us comfortable in the close company of Untruth. Then, when the Masquerade ends, we are not so shocked and repulsed by Evil Untruth.
Vic Biorseth, Wednesday, February 14, 2018
https://www.catholicamericanthinker.com

Truth needs no mask.

Only Truth is unpretentious. Evil must conceal its true nature from all who love Truth. Evil is always pretentious; evil is always deceptive; evil only survives and thrives by Falsehood. By pretending to be other than what it is.

Evil lives by the lie, and advanced by the lie, and will die by the lie.

Continue Reading at: Masquerade
Do Not Respond To This Automatic Email.
Reply to this article at Masquerade Comments
Find ALL SITE articles at: The Catholic American Thinker CONTENTS.