Subscribers Newsletter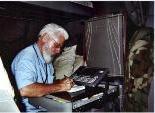 On The Disgusting Cardinal McCarrick Homo-Predation Business
The unveiling of the decades-long Cdl. McCarrick Homo-Predation history is small-potatoes news compared to the news that EVERYBODY KNEW ABOUT IT AND DID NOTHING!
Vic Biorseth, Sunday, July 29, 2018
https://www.catholicamericanthinker.com

So, the "news" that Cardinal McCarrick is not only semi-secretly a flaming faggot in a semi-secret cabal of Catholic clerical flaming faggots, but an actual, criminal, homosexual predator. Who's whole ordained history involved homosexual activity and homosexual predation, which was always well known among America's ordained and highest ranking Bishops. It is now public knowledge. In fact, many lay people knew about this, for years if not decades, especially in "Catholic" Journalism. It was, in Church circles, and in mainstream media circles, an open secret.

Continue Reading at: McCarrick-Homo-Predation
Do Not Respond To This Automatic Email.
Reply to this article at McCarrick-Homo-Predation Comments
Find ALL SITE articles at: The Catholic American Thinker CONTENTS.