Subscribers Newsletter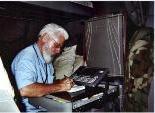 Is there a Moral Equivalence between Communism and Nazi-Fascism?
No, Communism murdered more millions than Nazism or Fascism in its subjugation of populations. But then, what does "Morality" have to do with either variant of Marxism?
Vic Biorseth, Thursday, August 17, 2017
https://www.catholicamericanthinker.com

These thoughts were triggered by yesterday's over-emotional, blithering and downright stupid public outrage expressed against President Trump by America's leading Communists. Excuse me; I meant to say, by America's leading intellectual elites. (Some of them, perhaps most of them, don't even know that they are Communists.) It is in the nature of all variants of Marxism's Useful Idiots to believe that they and they alone hold the high moral ground against everyone else, just as it is in their nature to not even know what they are.

And what they are, are exploited and exploitable fools.

Continue Reading at: Moral-Equivalence
Do Not Respond To This Automatic Email.
Reply to this article at Moral-Equivalence Comments
Find ALL SITE articles at: The Catholic American Thinker CONTENTS.