Subscribers Newsletter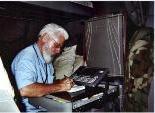 Indifference to Cult is the Most Destructive Lie of Human Culture.
How can an Identifiable Culture last if children are taught to "make up their own minds" about Cult? Indifference toward cult eventually destroys all culture.
Vic Biorseth, Sunday, April 30, 2017
https://www.catholicamericanthinker.com
We have talked about some of the seemingly universally believed lies of the Left that are insidiously destroying the fabric of Christian-American culture. But there is one such lie that stands alone, and deserves special treatment of its own, and that is the imagined-into-being "right" of each individual to make up his own mind about what is moral and immoral, what is true and untrue, what religion (or no religion) to follow, and, essentially, What is right and what is wrong, for me and me alone.
Continue Reading at: Most-Destructive-Lie
Do Not Respond To This Automatic Email.
Reply to this article at Most-Destructive-Lie Comments.
Find ALL SITE articles at: The Catholic American Thinker CONTENTS.