Subscribers Newsletter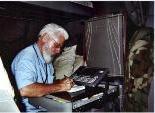 On the Murderous Charity of CRS (Catholic Relief Services)
Here come the annual Rice Bowls, to "charitably" supply the world with condoms and abortions.
Vic Biorseth, Thursday, February 11, 2016
https://www.catholicamericanthinker.com/
The graphic says it all. Putting a condom in the CRS Rice Bowl is quite appropriate to what CRS supports and pays for. There has been little if any change in the official charities of our USCCB since we published Lucifer and the CCHD. They are so deeply in bed with the government and with the Culture Of Death that it appears that the USCCB itself may be - dare I say it - Evil. We highly recommend reading and passing on the latest Lepanto Institute article,
(Continue Reading the Whole Article at Murderous-Charity)
Do not reply to this automatic email.
Respond the original article at: Murderous-Charity Comments.
Find ALL articles at: The Catholic American Thinker CONTENTS.