Subscribers Newsletter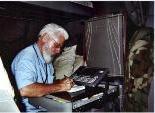 "Blacklisting" McCarthyites was America's First National Poison Pill.
Now, Cultural Marxists are "Blacklisting" every expression of love of America, and our own sitting government, almost in its majority, hates America.
Vic Biorseth, Wednesday, January 18, 2017
https://www.catholicamericanthinker.com
That's what President Trump is up against.
All the "Hope And Change" of Obamunism was aimed at bringing America down. We touched on it in How Stupid Can It Get when we said,
Continue Reading at: National-Poison-Pill
Do Not Respond To This Automatic Email.
Reply to this article at National-Poison-Pill Comments.
Find ALL SITE articles at: The Catholic American Thinker CONTENTS.