Subscribers Newsletter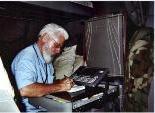 All the Nice Inclusive Catholics, Walking Toward their Doom.
The Marxocrat Party Voter Base consists of purposely alienated and enraged Victim-Groups filled with hate. The Nice Inclusive Catholic Movement is building the same kind of "Base", with purposely manipulated and agitated Sinners.
Vic Biorseth, Tuesday, April 24, 2018
https://www.catholicamericanthinker.com

In Truth Divides and Falsehood Includes, we warned of the danger of the "Super Inclusive" and "Multiculturalism" stratagems of Evil would eventually reverse the original situation of Division, between Good and Evil in the world. And then They would wind up dividing Us out, even to banishment, prison, or slavery, or death. And yes, even to Hell, by our own inattentiveness to Truth and our increasing loss of True Faith.

Continue Reading at: Nice-Inclusive-Catholics
Do Not Respond To This Automatic Email.
Reply to this article at Nice-Inclusive-Catholics Comments
Find ALL SITE articles at: The Catholic American Thinker CONTENTS.