Subscribers Newsletter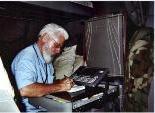 On Nitpicking Trump's words, his Tweets, and even Trump Himself.
I don't know about you, but I'm getting sick to death of people who call themselves "Conservatives" and "Constitutionalists" and "Pro-Americans" just Nitpicking Trump to Death.
Vic Biorseth, Thursday, March 01, 2018
https://www.catholicamericanthinker.com

Most of these "Conservative" commentators, talk-show clowns and columnists are blind to their own super-politically-correct herd-thinking. They're not even aware of how they are following the Leftist Party Line. They don't have the first clue that they have been and are being intellectually manipulated.

Continue Reading at: Nitpicking-Trump
Do Not Respond To This Automatic Email.
Reply to this article at Nitpicking-Trump Comments
Find ALL SITE articles at: The Catholic American Thinker CONTENTS.