Subscribers Newsletter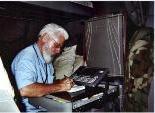 Obama Unleashed: Doing all the destabilization he can do.
Trump's win upset Obama's global plan; Obama Unleashed is laying mines and firing torpedoes and missiles behind him on his way out the door.
Vic Biorseth, Thursday, December 29, 2016
https://www.catholicamericanthinker.com/
By this time no one should be surprised at Obama's latest act of open treason against Israel. It was also an act of open treason against America, for America is Islam's number two target for destruction. After Israel, all of Islam will concentrate on America. Obama and Kerry know that; in fact, they are in on it. They are helping that process.
(Continue Reading the Whole Article at Obama-Unleashed)
Do not reply to this automatic email.
Respond the original article at: Obama-Unleashed Comments.
Find ALL articles at: The Catholic American Thinker CONTENTS.