Subscribers Newsletter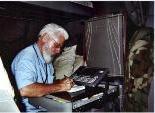 CINOs, RINOs and DINOs obsess on many things, but not the One Thing.
Evil Conspirators, Blind Guides and Misinformed dream worldly dreams and accomplish worldly accomplishments until they are shocked by the One Thing that is True.
Vic Biorseth, Sunday, November 17, 2019
https://www.catholicamericanthinker.com
Pray that those you love do not learn of the One Thing after it is too late.
The CINO (Christian in name only), the RINO (Republicrat in name only) and the DINO (Democrat in name only) share the strictly worldly obsessions of the Marxists and other atheists. Riches; fame; power; art; science; climate; resources; etc., and, of course, opposition, obstructions and problems relating to all those worldly dreams, plans, programs and things.
Continue Reading at: One-Thing
Do Not Respond To This Automatic Email.
Reply to this article at One-Thing Comments
Find ALL SITE articles at: The Catholic American Thinker CONTENTS.