Subscribers Newsletter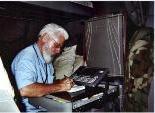 Return to Constitutionalism means a return to Original American Faith
Constitutional Originalism requires understanding the Faith of the Authors of the Constitution at the time of Ratification.
Vic Biorseth, Friday, March 03, 2017
https://www.catholicamericanthinker.com
Originalism is the legal principle championed by Antonin Scalia, R.I.P., by which law is interpreted strictly in accordance with what the author(s) of the law meant for the law to accomplish. That is just so glaringly obvious that it shouldn't even have to be stated, but it does. Judges up and down the line, including even Supreme Court Justices, do not adjudicate written law in accordance with that rule. They put all sorts of personal spin and political opinion on the adjudication of law, regardless of what the law actually says and what the authors of the law originally intended.
Continue Reading at: Original-American-Faith
Do Not Respond To This Automatic Email.
Reply to this article at Original-American-Faith Comments.
Find ALL SITE articles at: The Catholic American Thinker CONTENTS.