Subscribers Newsletter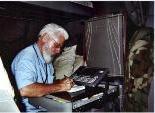 Rush hit another home run describing all the "PC Vapors" after the last debate.
The whole Media, and even Glenn Beck, got the PC Vapors and nearly feinted, trying to shield the children's ears during the debate.
Vic Biorseth, Saturday, March 05, 2016
https://www.catholicamericanthinker.com/
Rush Limbaugh was ahead of the pack again; or I should say, as usual. The last Presidential debate got the Mainstream Media and the Comentariot all in another tizzy, because the back-and-forth between Trump and Rubio was referring to a possible relationship between hand size and penis size.
Good grief.
Yes, it's crude, and yes, it's beneath the dignity of Presidential Candidates, but no, it's not something to have a cow over. Rush seems to have a penchant for perceiving early on what most of us miss, at least at first take. And then making it clear for the rest of us.
(Continue Reading the Whole Article at PC-Vapors)
Do not reply to this automatic email.
Respond the original article at: PC-Vapors Comments.
Find ALL articles at: The Catholic American Thinker CONTENTS.