Subscribers Newsletter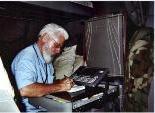 The Pathological Liars of the Left.
What do common criminals, Marxists and Moslems have most in common? They are all pathological liars.
Vic Biorseth, OWM; Thursday, August 28, 2014
https://www.catholicamericanthinker.com/
The problem with being a courier is that you can't ever hear a whole talk-radio show conversation uninterrupted, because you're always in and out of the vehicle making pickups and deliveries. A caller to Rush Limbaugh the other day prompted this article, even though I didn't get to hear all he had to say, or all of Rush's response. But one little nugget in that conversation stirred a memory of another discussion long ago.

(Continue Reading at Original Source: Pathological Liars).
Do not reply to this automatic email.
Respond to this article at the actual article:
Respond to Pathological Liars.