Subscribers Newsletter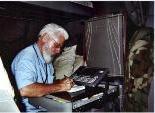 The Perps: All the upside-down Social Lies, and their Perpetrators.
False charges of racism by the real racists; of sexism by the real sexists; of whatever-phobia by the real whatever-phobics. Unmasking the Perps.
Vic Biorseth, Saturday, April 22, 2017
https://www.catholicamericanthinker.com
The biggest social lie about America is that America was ever racist. America was never racist. The Democrat Party, which has now morphed into the Marxocrat Party, was racist from its birth, and is racist today. It was and remains unhealthily obsessed with race. Look through the Unconstitutional Political Parties Pages for the real history of government sponsored racism in America, and see the Democrat Party Flag page in particular. .
Continue Reading at: Perps
Do Not Respond To This Automatic Email.
Reply to this article at Perps Comments.
Find ALL SITE articles at: The Catholic American Thinker CONTENTS.