Subscribers Newsletter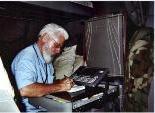 Saying it in pictures: When words alone cannot get through.
We've been warning about anti-American politics for years in mere words; but there is now a rich library of internet graphics that may say it better, for some.
Vic Biorseth, August 21, 2016
https://www.catholicamericanthinker.com/
They say a picture is worth a thousand words, and that may be more true today than it was the first time that expression was coined by someone.
We seem to have entered an age of sound-bite, quick-clip, photo-shop messaging. New generations now have an extremely limited attention span that cannot concentrate on more than 140 characters in an entire message. Literacy itself is almost out the window, as whole words, let alone sentences, are short-handed into the realm of the ridiculous. "How R U" actually means something, as do :) and :(. (If you actually understand that, please forgive the period at the end.)
(Continue Reading the Whole Article at Pictures)
Do not reply to this automatic email.
Respond the original article at: Pictures Comments.
Find ALL articles at: The Catholic American Thinker CONTENTS.