Subscribers Newsletter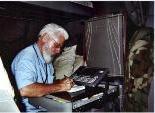 Leftist Political Hatred of the Constitution on Public Display
They despise the 2nd Amendment; they loathe the Constitutionally limited power, scope and size of government; they can't stand the three separated branches.
Vic Biorseth, Thursday, July 12, 2018
https://www.catholicamericanthinker.com

Yesterday, once again, Rush Limbaugh hit the nail on the head, clearly identifying the real problem the Lefties have with the appointment of Brett Kavanaugh to the Supreme Court. And once again he's the only one out there in Talk Radio who gets it. And it's the main point we've been hammering for years on this site. In our lifetimes, many holding Constitutional office in all three branches of federal government have despised the Constitution and opposed it. And many in Congress and on the Court still do.

Continue Reading at: Political-Hatred
Do Not Respond To This Automatic Email.
Reply to this article at Political-Hatred Comments
Find ALL SITE articles at: The Catholic American Thinker CONTENTS.