Subscribers Newsletter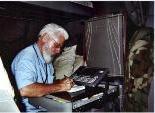 The "Pre-Existing Condition" Progressive Marxist Psychological Trick.
Insurance is protection against future misfortune, not past misfortune. How could anyone insure against past events?
Vic Biorseth, Wednesday, November 02, 2016
https://www.catholicamericanthinker.com/
The Pre-Existing Condition problem shows, in microcosm, how Marxist Progressivism has convinced Americans of the need for Government controlled if not provided Health Care, despite the unconstitutionality of government involvement in Health Care. And, government controlled and/or provided Health Care itself shows, in microcosm, how Marxist Progressivism has overwhelmed the American Constitution, and practically taken it out of existence.
"Progressive Marxism" is an underhanded psychological and socio-political stratagem by which a population is slowly convinced, in steps, of falsehood(s), in order to gradually move the population from a predominant sense of independence into a predominant sense of dependency, usually based on induced unreasonable fear.
(Continue Reading the Whole Article at Pre-Existing-Condition)
Do not reply to this automatic email.
Respond the original article at: Pre-Existing-Condition Comments.
Find ALL articles at: The Catholic American Thinker CONTENTS.