Subscribers Newsletter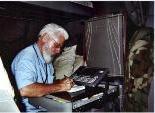 All Anti-American Sentiment is Marxist Anti-Private-Property at its Roots.
All the Anti-America NFL Stars were first tricked into opposing Private Property, and they just aren't smart enough to figure it out.
Vic Biorseth, Friday, September 29, 2017
https://www.catholicamericanthinker.com

"The theory of Communism may be summed up in one sentence: Abolish all private property." --Karl Marx.

The American Marxocrat Party is about as ideologically Communist as it is possible to get without openly admitting to actually being Communist. And America, in turn, is as anti-Communist as it is possible to get, since America is based on the principle of Private Property, as opposed to Collective Property or Community Property.

Continue Reading at: Private-Property
Do Not Respond To This Automatic Email.
Reply to this article at Private-Property Comments
Find ALL SITE articles at: The Catholic American Thinker CONTENTS.