Subscribers Newsletter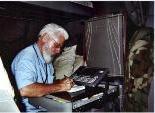 Communist, Globalist, Sorosian, Alinskyian, Evil Propaganda.
Noting the word-for-word agreement of the Media and the USCCB with the Anti-American Marxocrat Party Political Agenda.
Vic Biorseth, Friday, May 17, 2019
https://www.catholicamericanthinker.com
Leftism is Marxism, writ large. All forms and variants of Marxism are Leftist. In Leftism, we noted that Leftism is anti-American, anti-Christian, anti-Judaism and anti-Western-Civilization, because, at it's deepest root, it is anti-God. Leftism is actually anti-Reality.
Leftism-is-Marxism-is-a Political Agenda aimed at Global Political Rule.
In Fakery we described some of the false premises - the fakery - promoted by Leftism to convince populations of the "truth" supporting the Leftist Global Political Agenda, as shown below.
Continue Reading at: Propaganda
Do Not Respond To This Automatic Email.
Reply to this article at Propaganda Comments
Find ALL SITE articles at: The Catholic American Thinker CONTENTS.