Subscribers Newsletter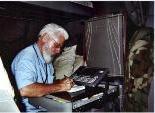 Property = Wealth = A Penny Saved = A Fundamental Human Civil Right.
Wealth Redistribution = confiscating private property from those who earned it to benefit those who did not earn it.
Vic Biorseth, Monday, May 12, 2014
https://www.catholicamericanthinker.com/
The glaringly obvious (to me) fatal flaw in all of Marxism is the Marxist view of Wealth as a permanently fixed thing, like a pie, in need of being divided up equally for the good of all. To that end, convinced Marxist theorists always seek to convert private property into collective property.

(Continue Reading at Original Source: Property).
Do not reply to this automatic email.
Respond to this article at the actual article:
Respond to Property