Subscribers Newsletter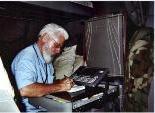 Suggested Constitutional Political Proposals for Presidential Candidates.
What a candidate, any candidate, ought to be proposing. Proposals that can restore the Constitution back to being the Supreme Law of the Land.
Vic Biorseth, Tuesday, March 01, 2016
https://www.catholicamericanthinker.com/
There is nothing really new here as far as what I've been saying and what we've all been thinking. The the only thing is, nobody in the political Comentariot and nobody among the political Candidates is giving the slightest indication that they are even aware of any of it. Chapter 13 of Culture=Religion+Politics is completely dedicated to getting America back under the Constitution, where it belongs. Perhaps we've been being ruled by the Political Parties for so long that nobody in Washington remembers the Constitution any more.
(Continue Reading the Whole Article at Proposal)
Do not reply to this automatic email.
Respond the original article at: Proposal Comments.
Find ALL articles at: The Catholic American Thinker CONTENTS.