Subscribers Newsletter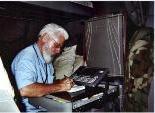 Beloved Quotations of Chairman Frankenpope
Chairman Mao's Little Red Book of Quotations is being amended and gradually built onto by Chairman Frankenpope.
Vic Biorseth, Tuesday, March 20, 2018
https://www.catholicamericanthinker.com

In our treatment of Human Rights we differentiated between those natural law rights authored by God, and various bogus and even destructive rights authored by man. And we have spoken of a Deep-State and a Shadow-Government in America that are proactively subverting our Constitutional Government to act in opposition to the Constitution itself. To divide the nation against itself.

Continue Reading at: Quotations
Do Not Respond To This Automatic Email.
Reply to this article at Quotations Comments
Find ALL SITE articles at: The Catholic American Thinker CONTENTS.