Subscribers Newsletter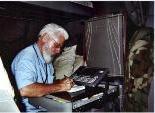 On the Serious Ramifications of Jeff Sessions' Recusal Screw-Up.
The Recusal Screw-Up ALONE allows the Deep State to illegitimately challenge the Presidency while Protecting their Washington Swamp.
Vic Biorseth, Wednesday, July 26, 2017
https://www.catholicamericanthinker.com

I'm so tired of hearing Journalist after Commentator after Expert after Analyst defending Jeff Sessions as the "best friend Trump has in the Cabinet" and the "best possible man in the position of Attorney General" and how he should not be fired or even encouraged to resign.

Bullfeathers! Horse Patooties! Poppycock! Horse Hockey Dooty-Poop!

Continue Reading at: Recusal-Screw-Up
Do Not Respond To This Automatic Email.
Reply to this article at Recusal-Screw-Up Comments
Find ALL SITE articles at: The Catholic American Thinker CONTENTS.