Subscribers Newsletter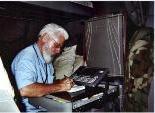 Reform Islam? How, exactly? Can you rewrite the Koran?
Seeking out "Moderate Moslems" who will "Reform Islam" is a nothing but a fool's errand. Islam is irreformable.
Vic Biorseth, Thursday, June 30, 2016
https://www.catholicamericanthinker.com/
No matter how horrible the reality we encounter, the "Multiculturalists" among us will continue to insist that, essentially, we are all the same, and we should all be welcoming of each other, and the more diverse we are, the better and more culturally enriched a people we will be for it.
This is tantamount to a denial of the existence of evil among men.
(Continue Reading the Whole Article at Reform-Islam)
Do not reply to this automatic email.
Respond the original article at: Reform-Islam Comments.
Find ALL articles at: The Catholic American Thinker CONTENTS.