Subscribers Newsletter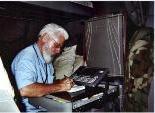 Religious Conversation in America, socially stifled and anathematized.
Other than bland platitudes, "Moments Of Silence" and "Thoughts and Prayers", politicians, journalists, celebrities and everyone in the public eye avoids religion.
Vic Biorseth, Wednesday, July 20, 2016
https://www.catholicamericanthinker.com/
Why is it that here, in America, religious discussion and open theological debate is so discouraged, and even Taboo? We are the first Judaeo-Christian nation Constitutionally guaranteeing freedom of religion since the Reformation created Christian Theocracy, and yet we seem to stifle ourselves and others around us when the topic of religion arises in mixed company. Why?
(Continue Reading the Whole Article at Real-Truth)
Do not reply to this automatic email.
Respond the original article at: Religious-Conversation Comments.
Find ALL articles at: The Catholic American Thinker CONTENTS.