Subscribers Newsletter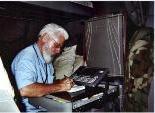 Unconstitutional Obamacare, and Unconstitutional Replacementcare.
If federal control of private industry is illegal, then why would any sworn-in, honest and fully conscious Congress simply replace one blatant illegality with another?
Vic Biorseth, Wednesday, March 08, 2017
https://www.catholicamericanthinker.com
The authorized powers of American Constitutional government are limited and enumerated. All the federal government is supposed to have authority over are those few things that cannot be done by the sovereign states or by the private sector. Waging war; international diplomacy; controlling immigration and national security; minting and printing currency; preserving and protecting citizen Constitutional rights; etc.
Continue Reading at: Replacementcare
Do Not Respond To This Automatic Email.
Reply to this article at Replacementcare Comments.
Find ALL SITE articles at: The Catholic American Thinker CONTENTS.