Subscribers Newsletter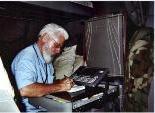 The Republicrat Liars: Cooperating in the Destruction of America.
Marxocrats are expected to lie; therefore, Republicrat Liars are the most treacherous political liars.
Vic Biorseth, OWM; Monday, February 17, 2014
https://www.catholicamericanthinker.com
Anyone who says our Immigration laws, our border security laws, or our long-lived, time-tested method of American Immigration is "broken" or in need of "reform" is a liar, plain and simple. When they butter the lie up with deceptive phraseology such as "Everyone knows the system is broken" they thereby prove their own sly treachery through the slickness of their lies. When they say "Everyone agrees we need to fix Immigration" they begin to bury the original lie under more lies and deceptions.

(Continue reading Republicrat Liars)
Do not reply to this automatic email.
Respond to this article at the actual article:
Republicrat Liars