Subscribers Newsletter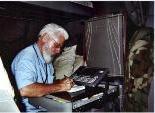 The ground-up, lay-driven, determined Catholic Restoration has begun.
The Restoration of the Catholic Church begins with a restoration of faith coming up from the laity, because the leaders of the Church have become faithless men.
Vic Biorseth, Friday, December 27, 2019
https://www.catholicamericanthinker.com
It has begun; you are in it, whether you like it or not. Our souls and all souls today hang in the balance.
Continue Reading at: Restoration
Do Not Respond To This Automatic Email.
Reply to this article at Restoration Comments
Find ALL SITE articles at: The Catholic American Thinker CONTENTS.