Subscribers Newsletter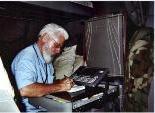 On God-given Rights of Man being turned against Man, by Man.
What are Human Rights? Where do they come from? Do they "Evolve"?
Vic Biorseth, Thursday, March 15, 2018
https://www.catholicamericanthinker.com

Just look at all the "Rights" in the news today. Count them if you can.

It is an odd thing that an old man might be glad that he is an old man. For the older he gets, if he is observant, the more convinced he becomes of the fact that the youngest generations have learned and clearly know and understand nothing of importance. All that they are certain of is wrong. Nothing that they "know" is true. Yet, they see themselves as educated, knowledgeable, and even wise.

Continue Reading at: Rights
Do Not Respond To This Automatic Email.
Reply to this article at Rights Comments
Find ALL SITE articles at: The Catholic American Thinker CONTENTS.