Subscribers Newsletter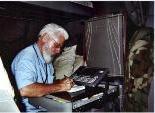 Ruling Class Liars: Marxist ends-justify-the-means liars using Taqiyya against us.
Ruling Class Liars telling the world about the "Social Justice" of Marxism and the "Religion of Peace" of Islam.
Vic Biorseth, Friday, June 17, 2016
https://www.catholicamericanthinker.com/
How many times have I said, "You show me a Marxist and I'll show you an ends-justify-the-means liar."?   I got so tired of retyping the words that I wrote the MEJTML14 hover-link so I could just copy it where needed in whatever sentence. Then I could just say things like, Comrade Obama, peace be upon him, is a MEJTML14, or, Madam Hillary is a MEJTML14. See?
Well, Islam is pretty well the same; a dangerous ideology of conquest masquerading as a path to world peace, just like Marxism. Same problem; same solution. So, I wrote the IEJTML15 hover-link, so I could more simply say things like, Comrade Obama, peace be upon him, is an IEJTML15, or, Madam Hillary is an IEJTML15, and I wouldn't have to type so much.
(Continue Reading the Whole Article at Ruling-Class-Liars)
Do not reply to this automatic email.
Respond the original article at: Ruling-Class-Liars Comments.
Find ALL articles at: The Catholic American Thinker CONTENTS.