Subscribers Newsletter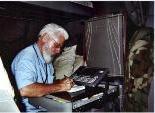 The Seven Catholic Sacraments in Scripture.
Protestants always ask for Scriptural evidence for all of our Sacraments; so here it is.
Vic Biorseth, Sunday, March 22, 2015
https://www.catholicamericanthinker.com/
I wish I had a nickle for every time someone said "that ain't in the Bible" and I showed him where it was. Most often, it's about one of the Sacraments. Lots of people out there still think most of the Catholic Sacraments are inventions or additions to the faith, or, worse, merely some part of the constantly and sometimes wildly varying liturgical changes witnessed in Catholic Churches everywhere.

(Continue Reading at Original Source: Sacraments).
Do not reply to this automatic email.
Respond to this article at the actual article:
Respond to Sacraments.