Subscribers Newsletter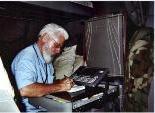 On the elimination of all sense of Scandal from any society.
Where there is no Scandal, and nothing at all is Scandalous, the whole Culture has gone Evil.
Vic Biorseth, Monday, March 30, 2015
https://www.catholicamericanthinker.com/
The abandonment of a sense of scandal is scandalous, in and of itself.
This is about the slow conquest of all that is good, by evil, through the failure of good to oppose the conquest. When evil infects society slowly, and with a smile, and is not immediately repulsed, it becomes an integral part of the whole and begins to metastasize, like a cancer. In this way, evil can take over a culture from the inside, with the deceitful smile, instead of from outside, with the sword.
What, exactly, is Scandal?

(Continue Reading at Original Source: Scandal).
Do not reply to this automatic email.
Respond to this article at the actual article:
Respond to Scandal.