Subscribers Newsletter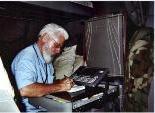 Finally, the Natural Self Identifying Evil of the Left is Unrestrained.
In Leftist-Elite Circles, Evil is the popular and in-thing to be. Elite, Self Identifying Evil has always yearned to go public.
Vic Biorseth, Tuesday, October 17, 2017
https://www.catholicamericanthinker.com

The Evil Cultural Marxism Movement long ago completed its "Long March Through the Institutions" of Western Civilization, gathering Academics, Journalists, Artists, Entertainers, etc., and Politicians, into the Marxist-Leninist camp of Social Revolution. Back when the Clintons were in college, Evil was the in-thing to be, evil being anti-Christian or at least anti-Christian morality. And Communist was the in-political-thing to be. So our schools were already producing anti-American Americans, anti-British Britons, etc., but for the most part, all still wore the mask of patriotism in public. The elite "In Crowd" hid their animosity against patriotism, anti-Marxism and anti-Communism, again, for the most part.

Continue Reading at: Self-Identifying-Evil
Do Not Respond To This Automatic Email.
Reply to this article at Self-Identifying-Evil Comments
Find ALL SITE articles at: The Catholic American Thinker CONTENTS.