Subscribers Newsletter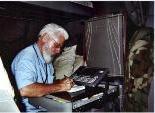 Simple Tax Facts blow the need for any income tax out of the water.
From the "How ya gonna pay for it?" idiocy to the "Tax cuts for the Rich!" lunacy, all Marxocrats will ever accept is more income tax, more spending, more government, more Socialism and Less Freedom.
Vic Biorseth, Saturday, November 04, 2017
https://www.catholicamericanthinker.com

America was doing fine without any income tax, until 1913. In fact, America had already become the richest and most economically powerful nation in the world, without any income tax. We did not need an income tax then, and we do not need an income tax today.

Continue Reading at: Simple-Tax-Facts
Do Not Respond To This Automatic Email.
Reply to this article at Simple-Tax-Facts Comments
Find ALL SITE articles at: The Catholic American Thinker CONTENTS.