Subscribers Newsletter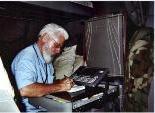 The Slow Domination of America by Islamic Sharia Law
If you don't believe that Dawah, Islamic Gangsterism and slow, steady Civil-Jihad are taking over the streets of America, watch this.
Vic Biorseth, Monday, May 21, 2018
https://www.catholicamericanthinker.com

We have spoken of Civil-Jihad, the slower method of achieving Islamic domination of the world, adopted after all Islamic attempts at conquest by war failed so miserably. While the world may always expect "Pop-Up" incidents of Jihad, which we most often mislabel "Terrorism", and which many seek to disassociate from Islam altogether, the semi-secret, long-run stratagem of the Moslem-Brotherhood invented Civilization Jihad, or Jihad through mass migration, is working. If you don't believe it, listen to the words of the perpetrators themselves in this under-cover video.

Continue Reading at: Slow-Domination
Do Not Respond To This Automatic Email.
Reply to this article at Slow-Domination Comments
Find ALL SITE articles at: The Catholic American Thinker CONTENTS.