Subscribers Newsletter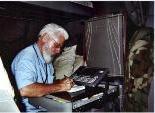 Socialist Rights: Criminal Malfeasance in the Federal Government.
"Socialist Rights" show the need to nullify unconstitutional law and impeach Supreme Court Justices and others who violated the Constitution.
Vic Biorseth, Tuesday, October 25, 2016
https://www.catholicamericanthinker.com/
If it isn't listed among the limited and enumerated powers of federal government in Article One Section Eight of the Constitution, then the federal government is not Constitutionally authorized to even address it, whether in legislation, execution or adjudication of law.
(Continue Reading the Whole Article at Socialist-Rights)
Do not reply to this automatic email.
Respond the original article at: Socialist-Rights Comments.
Find ALL articles at: The Catholic American Thinker CONTENTS.