Subscribers Newsletter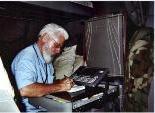 Strength and Honor Catholic Men's Conference 2018
Church Militant/St. Michael's Media "Strength and Honor" Post Event Reflections.
Vic Biorseth, Monday, August 06, 2018
https://www.catholicamericanthinker.com

At its deepest roots, Strength and Honor was about Identity. What it means to be a man, and more specifically, what it means to be a Catholic man. A study of the two things: manhood, and Catholicity, understood in unity. The Catholic Man, properly identified.

What we are called by Christ to be, and what we most properly are.

Counter-posed against all non-Catholic opposition to that proper calling.

Continue Reading at: Strength-and-Honor
Do Not Respond To This Automatic Email.
Reply to this article at Strength-and-Honor Comments
Find ALL SITE articles at: The Catholic American Thinker CONTENTS.