Subscribers Newsletter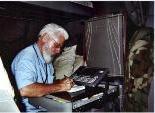 Draining The Swamp must include Condemning The Stupid.
In the end, Social Division will be required to restore Constitutional America and American Greatness. And that means Anathematizing The Stupid.
Vic Biorseth, Friday, July 07, 2017
https://www.catholicamericanthinker.com
America didn't become great out of stupidity. The citizens who made America great were not stupid. They were, before they were anything else, self-reliant. Self reliance demands the constant proper exercise of the intellect. They were a highly moral self-governing people, and a highly moral self-governing people do not need a large, overbearing government to govern them. That's what the American Revolution was fought over; the right to self-governance, and the protection of the Natural Law Rights of Man, allowing individual men the autonomy to govern themselves within reasonable and moral limits.
Continue Reading at: Stupid
Do Not Respond To This Automatic Email.
Reply to this article at Stupid Comments
Find ALL SITE articles at: The Catholic American Thinker CONTENTS.