Subscribers Newsletter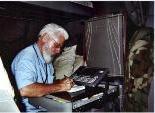 Stupidassism: Stupidassery commandeered by politicians for the herding of stupid asses.
On the many branches of Stupidassery sucked into the multiple Marxocrat Party political programs of Stupidassism.
Vic Biorseth, OWM; Friday, April 04, 2014
https://www.catholicamericanthinker.com
Stupid asses are made, not born. And it's high time for the gloves to come off, and start calling stupid asses stupid asses. When polite language just doesn't penetrate any more, then it's time for a rude slap upside the head, rhetorically speaking. We've all been allowing ourselves to be schmoozed into believing and/or adopting and/or condoning and/or tolerating and/or encouraging and/or enabling notions, ideas and programs of absolute, irrefutable, un-redeemable, suicidal stupidity.

(Continue reading Stupidassism)
Do not reply to this automatic email.
Respond to this article at the actual article:
Stupidassism