Subscribers Newsletter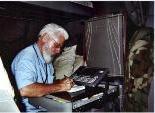 Stupidity Rising: As the political pot boils, Elite Stupidity rises to the top.
As more Trumpian Truth enters the American political recipe, our "Elites" are increasingly exposed as Liars, Lechers, Abusers, Perverts, Common Criminals, Corrupt Profiteers and just plain stupid.
Vic Biorseth, Wednesday, November 22, 2017
https://www.catholicamericanthinker.com

All of a sudden, the sexual misbehavior typical of Leftists in all "Elite" areas of entertainment, journalism, politics, celebrity, etc., is actually seen, by other elites and super-elitists, as "wrong".

They won't yet admit to the "typical" part, but they now admit that it is, actually, wrong. And worthy of being publicly proclaimed as wrong.

Continue Reading at: Stupidity-Rising
Do Not Respond To This Automatic Email.
Reply to this article at Stupidity-Rising Comments
Find ALL SITE articles at: The Catholic American Thinker CONTENTS.