Subscribers Newsletter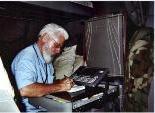 On the Stupidity of Evil, and the Connection between Evil and Stupidity.
Evil is Opposition to God, and Opposition to God is just Glaring Stupidity.
Vic Biorseth, Thursday, August 06, 2015
https://www.catholicamericanthinker.com/
Where did Stupidity come from?
Lucifer was the most beautiful of angels, the bearer of light; he was the Prince of Angels. His weakness was pride. When God made man in His own image, thus raising a creature higher than the angels, Lucifer was inflamed with raging jealousy, and rebelled against God. He was able to do that because he had free will, just like us.
Now, angels are supposed to be a sort of pure spirit-being, comprised of almost perfect, pure intellect, so they should be intellectually superior to us, by orders of magnitude. But then, rebelling against his own Creator could not have been a very smart thing for Lucifer to do, could it?
It was stupid.
That legendary event may have marked the birth of stupidity.

(Continue Reading at Original Source: Stupidity).
Do not reply to this automatic email.
Respond to this article at the actual article:
Respond to Stupidity.
Find related articles at: The Infiltration of Evil Pages.
Find ALL articles at: The Catholic American Thinker CONTENTS.